https://www.wnep.com/article/news/local/monroe-county/bear-cub-recovering-at-wildlife-center/523-73287ad7-ff28-4c66-b29b-069b8bb9b047
HAMILTON TOWNSHIP, Pa. — A bear cub is recovering at a rehab center in the Poconos after it was found near Matamoras over the weekend. The cub is severely…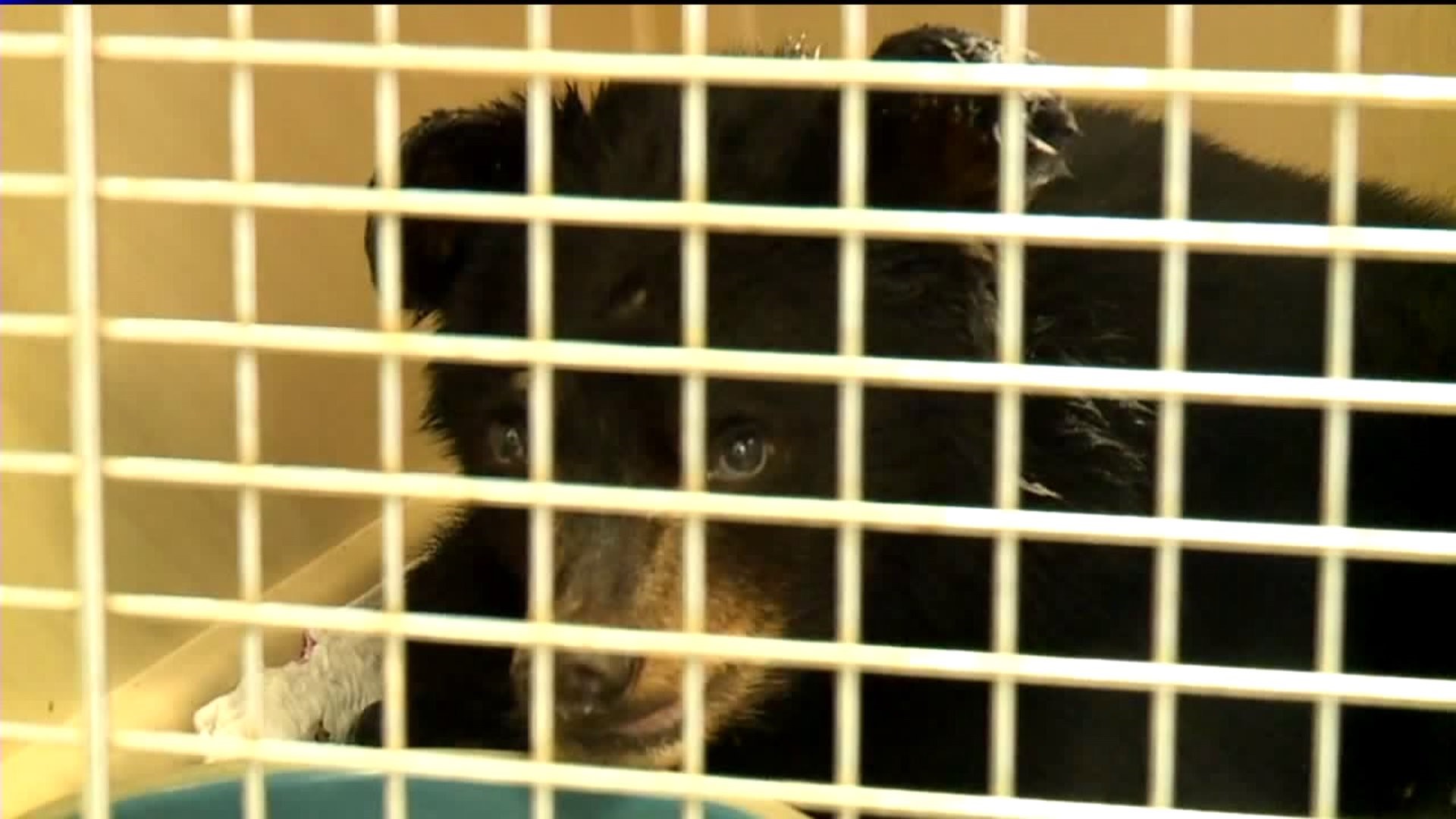 Author: Carmella Mataloni
Published: 4:52 PM EDT October 29, 2018
HAMILTON TOWNSHIP, Pa. — A bear cub is recovering at a rehab center in the Poconos after it was found near Matamoras over the weekend.
The cub is severely underweight, and directors at the facility near Stroudsburg are working to fatten him up before the hibernation season begins.
The little guy is getting a lot of TLC at Pocono Wildlife Rehabilitation and Education Center near Stroudsburg.
Over the weekend, the 9-month-old cub was found in Pike County, underweight and covered in ticks.
"We were able to have someone who was able to coax it into a carrier without having to touch it, and they got him here immediately," said center director Kathy Uhler.
Uhler says there were a lot of posts on social media about this cub from people who spotted him near Matamoras.
Now that he's safely at the center, it's time to nurse him back to health before hibernation season.
"We want him to gain some weight really fast because he's going to need to hibernate, whether he is with us or whether they put him back in the woods. We don't know what the future is for the bear, but right now, we are doing some diagnostic assessments. We've gotten a whole lot of ticks off him, and he is eating like a pig."
If you find a wild animal that is sick or injured, the best advice is to contact the Game Commission or someone at the rehab center.
"The message is to leave the bear in the wild state and let it be a wild animal," said Cameron Murphy, Pennsylvania Game Commission.
According to the Game Commission, it's illegal for people to feed bears. It also raises a lot of safety issues.
"It really can cause problems for the bear and public because now this bear is used to being around people, but it's still a wild animal. It's not a cute and cuddly teddy bear. You don't want to get that bear used to being around people. It causes safety issues," Murphy said.
The rehab center is also looking for donations as the cub recovers.